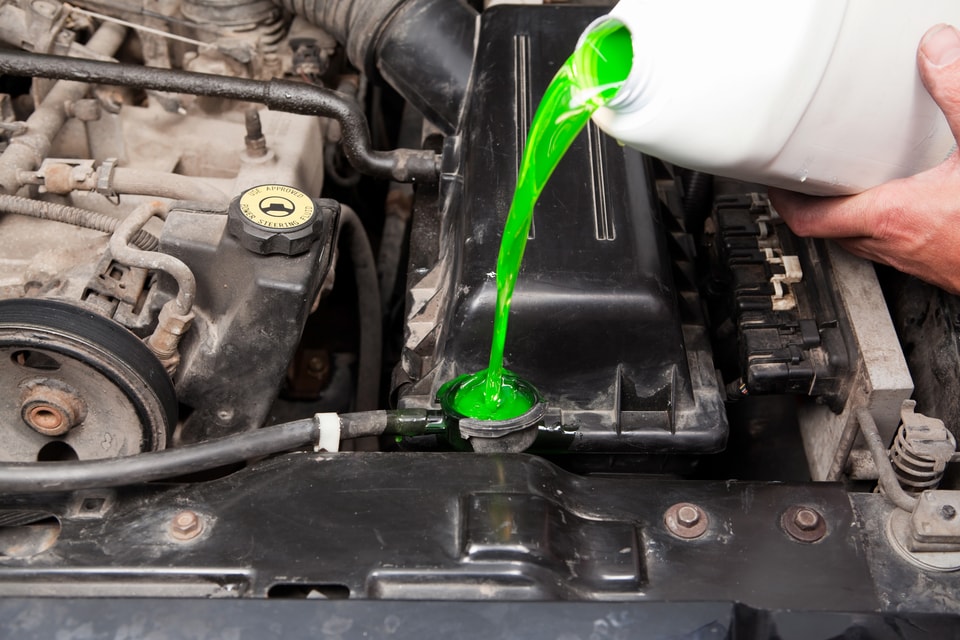 Schedule Your Next Volvo Fluid Flush Service at Volvo Cars Hilton Head
When you own a Volvo, proper maintenance is necessary to ensure you can increase the vehicle's lifespan and avoid potential repairs. One of the most important types of maintenance to perform on any model is a fluid flush service. At Volvo Cars Hilton Head on Hilton Head Island, we perform fluid flush services on all makes and models to keep everything clean and free of leaks. As the oil starts to degrade, the more you use the vehicle, sludge can develop, making it necessary for professional technicians to clean everything out. This can allow your engine to operate better and will protect the parts under the hood.
Our technicians are highly experienced, trained, and skilled in performing fluid flush services for our Beaufort customers. Our team is thorough and doesn't cut any corners to ensure you can continue to own a reliable vehicle that doesn't suffer from any issues over time. All of the deposits will be cleaned out to ensure the oil can freely flow through. Over time, this can prevent premature wear and tear from developing. You'll also notice you get better power from the engine, as well as improved fuel efficiency, which can allow you to save more money on filling up your car each week.
With this type of service, new fluid will be added to the car to ensure all components continue to operate smoothly. We always follow manufacturer recommendations with each fluid flush we perform to protect the quality and reliability of your car.
Coolant Flush
Antifreeze is one of the main fluids present in your vehicle, responsible for regulating the thermostat, water pump, and radiator. Excess debris that is present will be drained out to prevent the engine from overheating. We use quality fluid and advanced equipment and tools to ensure you can get back on the road in no time.
Power Steering Flush
Your power steering system relies on clean, high-quality fluids to operate correctly without any issues. This will prevent the system from failing and will also prevent any leaks from developing over time.
Brake Fluid Flush
If you want your brakes to work correctly, you'll need to perform a brake fluid flush. The fluid is prone to absorbing water, which requires it to be flushed out routinely. You'll protect the ABS module, master cylinder, and brake calipers from corrosion that can develop when you perform brake fluid flush at the right time. You can have confidence that your brakes will continue to be reliable and give you the stopping power you need to drive safely on the road.
It's important to read your owner's manual to determine what the manufacturer recommends regarding how often you need to schedule a fluid flush at a service center. Every manufacturer recommends performing a fluid flush at regular intervals. This will allow all the parts to be properly lubricated and will prevent too many contaminants from accumulating. When you schedule this service on a routine basis, you don't have to worry about gear slippage, delayed movement, problems with shifting gears, or vehicle surging.
Visit Volvo Cars Hilton Head Today!
At Volvo Cars Hilton Head on Hilton Head Island, you can expect fast and reliable service. We're committed to getting you back on the road quickly to ensure you can continue to get around Port Royal and Hardeeville with ease. Our technicians will treat your car as if it's their own and will inform you of any other issues that may be present. We also perform other types of maintenance to ensure your car remains in tip-top shape the more you use it.
Service Hours
Monday

8:00 AM - 5:00 PM

Tuesday

8:00 AM - 5:00 PM

Wednesday

8:00 AM - 5:00 PM

Thursday

8:00 AM - 5:00 PM

Friday

8:00 AM - 5:00 PM

Saturday

Closed

Sunday

Closed