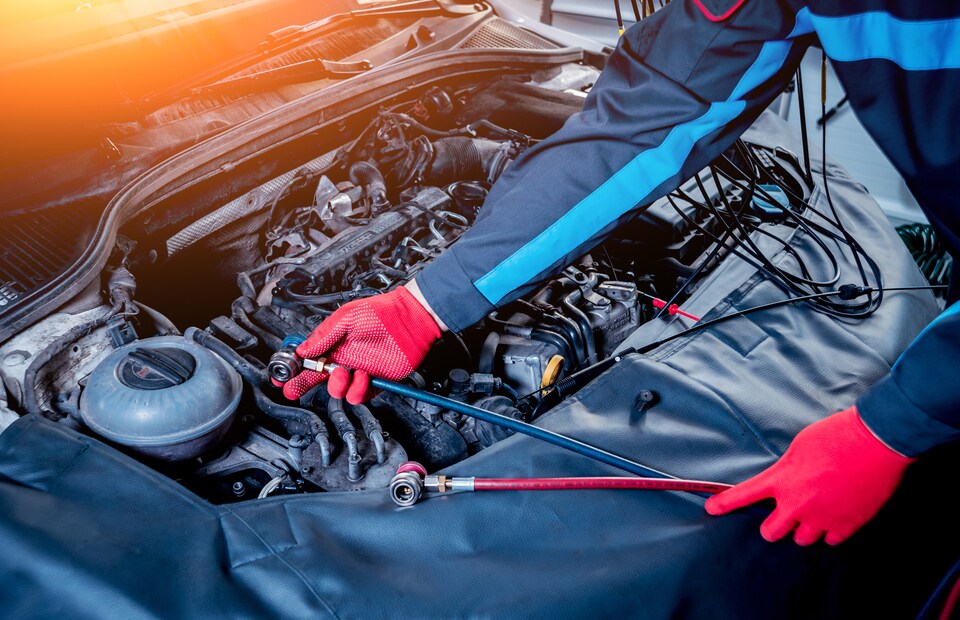 Schedule Your Next AC Repair at Volvo Cars Hilton Head
You can stay comfortable in your Volvo sedan or SUV for years to come with regular maintenance at Volvo Cars Hilton Head in Bluffton. It's easy to forget all about your air conditioner when winter sets in and the days get cold, but even in winter, there are things you can do to ensure your air conditioner will hit the ground running when you need it the most.
Regular Inspections
To keep your system in top shape, you can have it inspected once a year. Your technician may catch an issue early before you start to notice a real drop in performance. You'll also want to schedule an inspection in between your regularly scheduled appointments if you start to notice anything going awry during your travels around Hardeeville.
Replacing Refrigerant
Your air conditioner is running, but somehow your car interior just isn't getting cool. A few things can cause this problem, but the most common one is a low refrigerant level. The refrigerant your Volvo uses is most likely R134a, an environmentally friendlier fluid that cools very efficiently. Your air conditioner is a sealed system, but no seal lasts forever. Refrigerant eventually leaks out, requiring replacement. This maintenance is the easiest air conditioning fix and will have you back to enjoying a blast of cold air from your vents in no time.
Air Conditioning Compressor
Your compressor is responsible for a few roles. In addition to constantly monitoring temperatures, it also pressurizes the refrigerant. When you decide you want more or less cooling in your Volvo's cabin, it's the compressor that assists with those temperature changes. If you're familiar with different belts in your engine, it's the serpentine belt that gives your compressor its power. When your compressor starts experiencing trouble, you may notice odd noises and shifty performance from your air conditioner. Your technician will use state-of-the-art tools to rule out other causes and determine if a faulty compressor is the culprit.
Air Conditioning Condenser
Your refrigerant starts as a gas, but with the condenser's help, it gets converted into a more efficient liquid form. Because the refrigerant spends its time in your engine, it starts extremely hot, so the condenser also serves as a way to cool the refrigerant gas down. When the condenser starts to fail, you'll notice an extreme drop in air conditioning performance as you travel around Port Royal. Your technician will notice damage to tubes or signs of leaks.
Receiver or Dryer
Just like the name, the dryer pulls moisture and sometimes debris out from the system. If your air conditioner is on, but your windows get foggy and the air feels muggy, your technician is going to suspect your dryer/receiver first. It's a component that will most likely be entirely replaced, as rebuilding it really isn't an option.
Evaporator
Another component in your air conditioning system that pulls moisture from the air is your evaporator. It serves as the final stage before the air that originated at a warm temperature outside passes through your engine. Then, it comes out of your vent as a cool and refreshing breeze. It also pulls heat away from the cabin to aid in cooling efficiency. If your evaporator isn't working, that chilly blast of air you expect when you turn on the system just isn't going to be there. Your technician will be able to isolate the cause of trouble as the evaporator by ruling out certain indicators.
Remember to run your air conditioner for a few minutes each month of the year, even in the winter, to avoid the system sitting idle for months at a time. We welcome you to bring your Volvo to our service center near Hilton Head Island for a full evaluation if you're experiencing any air conditioning trouble.
Service Hours
Monday

8:00 AM - 5:00 PM

Tuesday

8:00 AM - 5:00 PM

Wednesday

8:00 AM - 5:00 PM

Thursday

8:00 AM - 5:00 PM

Friday

8:00 AM - 5:00 PM

Saturday

Closed

Sunday

Closed