Volvo S60 Competitive Comparison
Dazzle on Trips to New Destinations in the 2019 Volvo S60
Captivating in design and sophisticated in feeling, the 2019 Volvo S60 blends Scandinavian styling and craftsmanship to deliver a luxury sport sedan experience that makes daily travel more rewarding and altogether fulfilling. This new Volvo model flashes in pronounced fashion, proves highly capable when put to the test, and accommodates at a premier level through active safety systems and its advanced layout inside. Consider the specifics behind this special experience behind the wheel with a detailed preview of notable features.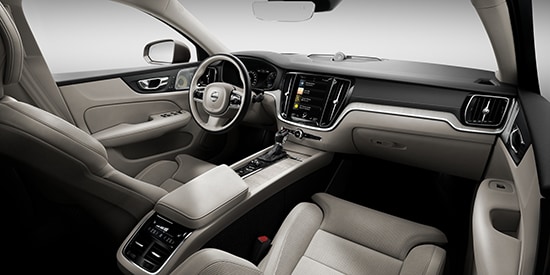 Interior Features
Equipped with a four-cylinder direct-injected turbocharged engine, the 2019 Volvo S60 offers explosive potential when producing 250 horsepower and 258 pound-feet. It's easier to stand out on arrival with full LED headlights and a signature Thor's hammer design illuminating your presence. This new luxury Volvo sedan includes four-zone climate control and a clean zone air quality system inside for relaxation in motion, incorporating digital highlights such as a nine-inch Sensus touchscreen, Apply CarPlay and Android Auto app integration provides constant connectivity and entertaining moments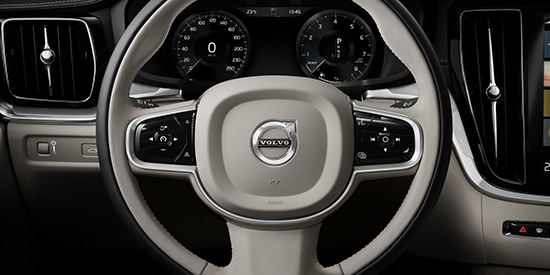 Safety
Safety is a cornerstone of all Volvo vehicles and with legendary driver-assistance technology, reassuring trips ahead are the common expectation. Standard active safety features include a city safety collision avoidance system, oncoming lane mitigation, road sign information detection, a lane-keeping aid and much more. Backed by four years/50,000-miles basic and powertrain warranty coverage, along with four years/unlimited mileage roadside assistance support, your long-term driving outlook incorporates peace of mind naturally. 
The 2019 S60 has also been awarded a Five Star Safety Rating by the European NCAP for a combined adult occupant, child occupant, vulnerable road user, and safety assist score.
---
Looking to compare the 2019 Volvo S60 to Other Models?
Interested in other areas where the 2019 Volvo S60 excels? Comparison research can put this new Volvo model in proper context when compared to other high-end cars in the marketplace. Use the buttons below to read more about how the S60 stacks up to its top competitors.
---

Compare this New Volvo Model to the Audi A4 for Important Insight
In the luxury sedan marketplace, difference between vehicles take on a new level of importance. You need to spot the distinctions between advanced technology, turbocharged engine output, active safety support and the lavish comfort amenities built-in to arrive at a confident decision on your next upscale investment. And with the all-new Volvo S60, showcasing Scandinavian styling and a wealth of impressive features, rare qualities as compared to competition like the Audi A4 really begin to show.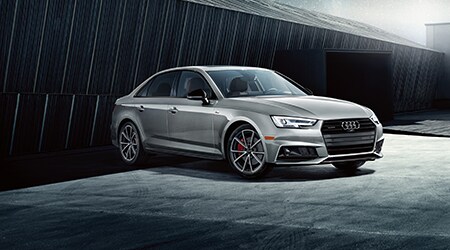 Compare - Performance
Both five-seat luxury sedans sport 2.0-liter four-cylinder engines at a base powertrain level, each offering available all-wheel drive for drivers seeking a dependable way to maintain control as seasons and local roadways change. From here, the similarities end. The all-new Volvo S60 produces 250 horsepower to just 236 horsepower for the Audi A4 model, along with 258 pound-feet to just 236 pound-feet. An eight-speed automatic transmission is included for smooth output, preferable to the seven-speed automatic transmission of the competing luxury sedan.
Compare - Comfort
While both vehicles feature upscale cabins, lavish appointments and sophisticated interior layouts, the Volvo S60 offers additional standard amenities that enhance the way you experience travel. From remote engine start to mirrors with memory functions for the next time you climb in, along with a panoramic roof for natural lighting, a thoughtful approach to design is the expectation. These features are respectively not available for the starting Audi A4. Additionally, Volvo S60 options that you may find pricier to move up the Audi A4 trim level for - and won't find available for the starting model - include a rear parking aid, adaptive cruise control and heated steering wheel.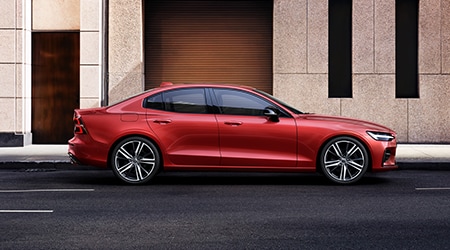 Compare - Technology
The Volvo S60 is equipped for an intuitive approach to daily driving. A standard Wi-Fi hotspot connects your guests online for the trip ahead, with this feature not offered for the base Audi A4. Optional premium sound systems, including a 15-speaker Bowers & Wilkin sound system, also separate what this new Volvo sport sedan can offer entertainment wise. On the active safety front, the legendary Volvo brand delivers. Standard lane-departure warning and lane-keeping assist can help to alert and correct unexpected veering, and you won't find a comparable system in the competing Audi sedan for this type of reassurance.
The All-New Volvo S60 - Rare in the Right Ways
Explore more unique qualities for the all-new Volvo S60 by continuing comparison research for this luxury sport sedan today. Review additional advantages and gain an appreciation for what makes this new Volvo model such a special consideration within the segment.

Compare the Volvo S60 and Lexus IS 300 to Establish Competitive Advantages
When establishing a wish list for the luxury sport sedan marketplace, the all-new Volvo S60 is deserving of priority ranking and extra attention. This insight becomes abundantly clear when comparing the features and specifications of this new Volvo model with competing high-end cars such as the Lexus IS 300. From Scandinavian styling on the outside to assertive on-road production and a welcoming cabin filled with highlight features within, this Volvo sport sedan displays an exceptional result for when intuitive design and meticulous detail correctly come together.

Gain perspective and necessary context for this combination of qualities by comparing everything from cabin amenities to digital infotainment and under-the-hood potential with the Lexus IS 300, another popular luxury sedan you may have come across while researching prospective daily drivers.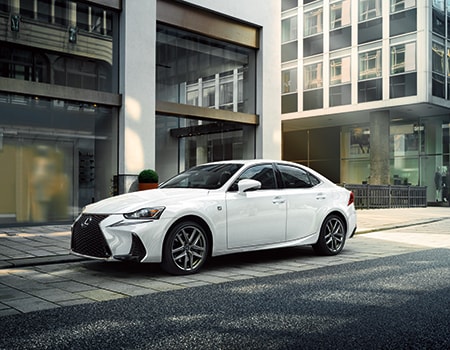 Where Performance Differs
With the all-new Volvo S60 and Lexus IS 300, turbocharged four-cylinder engines and eight-speed automatic transmissions come standard for dynamic results regardless of trim selection. The level of this output is where differences become clear, however, with the new Volvo model generating 250 horsepower over the 241 horsepower that its Lexus competitor creates.
What Features Matter
An initial survey of the all-new Volvo S60 cabin confirms the obvious - this luxury sport sedan is designed for lasting comfort. These expectations are experienced when taking in highlights such as a standard panoramic roof - not available for the Lexus IS 300 - and convenience amenities such as remote engine start and rain-sensing wipers, which fail to come standard on the competing model in question. Both luxury vehicles include premium synthetic seats standard, with the Volvo S60 taking extra steps to confirm relaxation through passenger lumbar support and memory seat functions.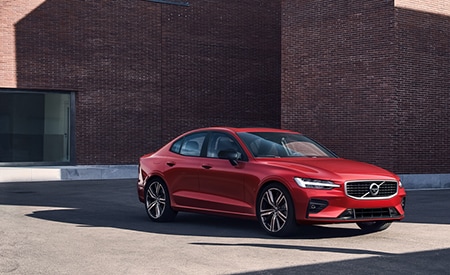 How Technology Factors In
With an optional remote trunk release and hands-free liftgate, both not available for the Lexus opponent, this new Volvo model showcases innovation in utility form. Project vehicle diagnostics through a digital heads-up display and incorporate your Apple CarPlay or Android Auto compatible smart device into your touchscreen infotainment experience while seated inside the all-new Volvo S60. These digital features are respectively options or not available inside the Lexus IS 300.
Imagine New Possibilities Inside the All-New Volvo S60
When it comes to fact-gathering on luxury sedans, start off your research on the right track by focusing on advantages that the all-new Volvo S60 enjoys over noteworthy competition. Preview this new Volvo model with a test drive and consideration of additional features that may pique interest beyond what competition such as the Lexus IS 300 is best known for.

Consider What Makes this New Volvo Model Unique from Competition like the Mercedes-Benz C300
Expectations are often similar for vehicles in the luxury sport sedan segment. Shoppers considering these upscale options can look forward to a smooth ride quality, attractive interior cabin and above average production from under the hood. But in a marketplace where differences are hard to identify, what makes the all-new Volvo S60 distinct? Identify these core differences and why they matter with a comprehensive look at how this new Volvo model compares to another industry luminary in the Mercedes-Benz C300.
Capability
Both the all-new Volvo S60 and Mercedes-Benz C300 respectively feature front-wheel drive and rear-wheel drive, with all-wheel drive availability depending upon trim level and model selection. Standard fuel economy estimates favor the new Volvo sedan, with 24 miles per gallon city compared to 23 miles per gallon city and two extra miles of highway fuel efficiency at an impressive 36 miles per gallon. Production output is similarly dynamic for both turbocharged four-cylinder engines, as the new Volvo S60 projects a confident outlook for whatever lies ahead.
Safety
These luxury sport sedans each include their own extensive driver-assist technology as respective standard features, options and available additions when you move up the trim level hierarchy. There are differences that benefit drivers of the all-new Volvo S60, however, helping solidify the reassurances you feel on future commutes. Standard lane-departure warning and lane-keeping assist systems for this new Volvo model are pricier options for the Mercedes-Benz C-Class sedan. Options for the base S60, including fog lamps and rear parking aids, also aren't found in the starting Mercedes-Benz model.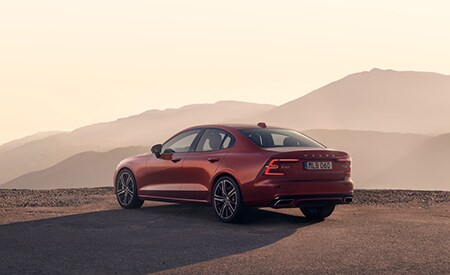 Design
Scandinavian influence is a predominant fixture of the all-new Volvo S60, adding layers of sophistication to this new Volvo model's styling and cabin environment. A standard panoramic moonroof, just an option for the Mercedes-Benz C300, allows natural light to filtrate in and brighten up the travel mood for both you and accompanying guests. This accessible configuration up-top even reduces heat and UV radiation effects, including a power-operated sunshade for brighter days where sunshine isn't as preferable. While the drive progresses, enjoy premium features such as standard satellite radio, also just an option for the Mercedes-Benz C-Class alternative.
The All-New Volvo S60 - A Premier Luxury Sedan Selection
While many luxury sedans have typical benefits, the all-new Volvo S60 distinguishes itself with a unique list of advantages. Continue your comparison research with this new Volvo sport sedan for necessary insight into how these unique qualities translate for your time spent in motion.

Compare this new Volvo Sport Sedan to BMW 3 Series Competition
Are you sorting through luxury sport sedans to determine a clear favorite that is worthy of test drive consideration? While the BMW 320i may feature upscale qualities that warrant a second look, the all-new Volvo S60 captivates in a manner many shoppers aren't accustomed to.

This luxury new Volvo model features an extensive active safety roster, powerfully efficient four-cylinder engine with turbocharged technology, modern infotainment and lavish cabin touches you will appreciate. Confirm the unique nature of this sophisticated design and Scandinavian influence by testing these elements against a popular model from the BMW 3 Series sedan lineup.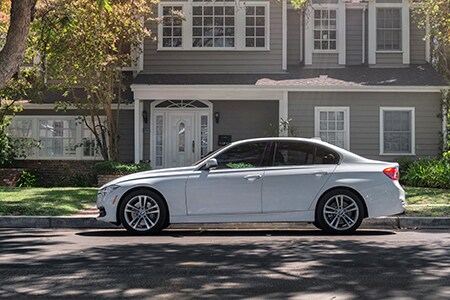 How They Perform
With both luxury sport sedans featuring turbocharged four-cylinder engines, it becomes important to note differences in production between the two respective powertrains. A stronger output is expected under the all-new Volvo S60 hood. This new Volvo model produces 250 horsepower and 258 pound-feet, offering extra explosiveness over 180 horsepower and 200 pound-feet from the BMW 320i motor. Both vehicles feature standard eight-speed automatic transmissions and available all-wheel drive. The all-new Volvo S60 features standard front-wheel drive, as the competing BMW 3 Series sedan comes with a base rear-wheel drive configuration.
Features They Include
While both the Volvo S60 and BMW 320i include standard premium synthetic seats for plush comfort while positioned inside, the new Volvo model adds standard passenger lumbar support and memory functions for the front row to heighten these accommodations. These luxury touches serve as options you pay to include in the BMW model. A standard remote engine start system, not available for the BMW 3 Series sedan, allows you to activate Volvo S60 settings from the warmth and comfort of inside your home. Other standard highlights that the BMW 320i incorporates as options include a panoramic roof and mirror memory settings.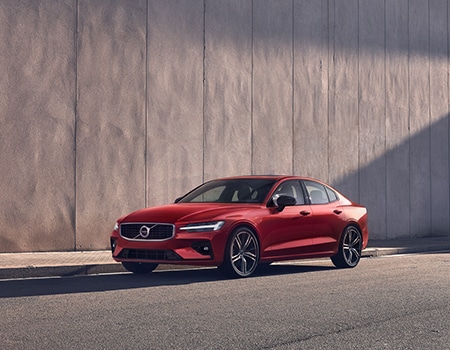 Technology Incorporated
Inside the all-new Volvo S60, the influence of innovative technology is constant. Front seat companions and back seat guests can browse online with smartphones and tablets using standard Wi-Fi hotspot connectivity, just an option for the BMW 320i. Standard satellite radio for a premier audio experience is also just an option for the opposing BMW sedan. You won't discover premium sound system options like the 15-speaker Bowers & Wilkins or 14-speaker Harman Kardon set-up when taking your seat inside of the competing luxury car. And while both vehicles feature active safety for road monitoring and awareness of your surrounding travel environment, the all-new Volvo S60 features standard lane departure warning and lane-keeping assist - respectively optional and not available for the BMW 320i - for peace of mind consistency.
The Volvo S60 - A Refreshing Take on Modern Luxury
For luxurious design and Scandinavian craftsmanship that sets itself apart - even from popular sedans like the BMW 320i - choose to explore what the all-new Volvo S60 can offer with a test drive preview in person and comprehensive demonstration of noteworthy features, specifications and technology.

See How the All-New Volvo S60 Compares to the Competition
There's luxury, and then there's Scandinavian luxury. The all-new Volvo S60 emerges in the segment and sets a new standard for luxury with its unique design, intelligent safety features, awe-inspiring performance and Scandinavian heritage. We may be a little biased, but we would like you to see for yourself just how exceptional the all-new S60 is-especially when compared to the competition.

Being able to discover how the Volvo S60 measures up when it is compared to other luxury vehicles requires gathering all the requisite information and pointing to the different advantages that the Volvo S60 has. With a similar vehicle such as the Infiniti Q50, the Volvo S60 demonstrates its quality in multiple ways. When you take into account safety, fuel economy, features, and other attributes, the choice is clear: the Volvo S60 offers you a leading sedan option that outdoes its rivals.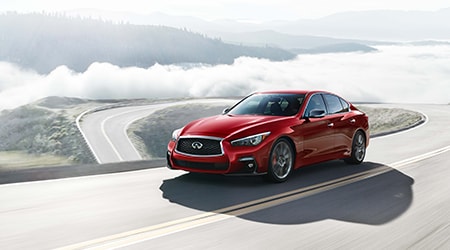 Compare - Safety
The Volvo brand has been an innovator and the S60 showcases it. You will be able to find features such as seatbelt pre-tensioners which eliminate the slack in safety belts to keep you secure in both the front and rear, an option the Infiniti Q50 doesn't have in the rear seats. There's also standard Whiplash Protection System (WHIPS), designed in the headrest to protect front and passenger occupants from potential whiplash as the headrests will move forward in the event of a rear-end collision to prevent neck and spine injuries. The Q50 does not provide a similar feature.

Additionally, the Volvo S60 offers collision mitigation support, lane departure warning, around view monitors, rear cross-path warning, pedestrian detection, and many other options which have culminated in the Volvo S60 earning a Five-Star Overall Vehicle Rating in safety tests administered by the National Highway Traffic Safety Administration (NHTSA). This rating is the highest a vehicle can achieve, and compared to the Infiniti Q50, the Volvo S60 scored higher across the board in nearly every test.
Compare - Performance
Along with safety, drivers can count on the Volvo S60 to offer standout performance and efficiency. Both feature similar 2.0-liter, four-cylinder engines, with front- and all-wheel drive, and give you similar horsepower numbers, with Volvo edging out the Infiniti Q50 for standard engine options.

With fuel economy, you'll find that the S60 provides more city and highway miles per gallon and also offers automatic Start/Stop which turns the engine off when it idles to save on fuel, and will restart when you take your foot off the brake. This feature is only offered on Infiniti Q50 Hybrid or 2.0t models. With the standard 2.0-liter 4-cylinder turbocharged engine, drivers can look forward to an impressive estimated 36 miles per gallon fuel economy. Comparatively,  the Q50 base 2.0-liter turbocharged inline-4 engine manages an estimated 30 miles per gallon on the highway.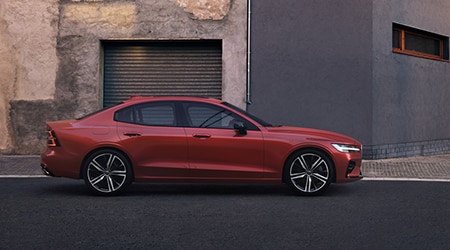 Compare - Features
For your comfort, the Volvo S60 provides premium seating finishes, along with options that enhance your drive in ways you might not think such as heated windshield washer nozzles, headlight washers, a rear power sunshade, heated front seats, and an optional Park Assist Pilot which can automatically park your vehicle with you only controlling the brake pedal. Many of these features are not available on the Infiniti Q50. Combined with the safety and performance of the Volvo S60, we believe the choice is clear and encourage you to take a closer look at the Volvo S60 and all its benefits today.
Discover the All-New Volvo S60
If you're looking for the perfect blend of elegance and performance, look no further than the Volvo S60. Boasting efficient, dynamic performance, comfort and luxury amenities that impress every sense, the all-new Volvo S60 is the sedan you've been looking for.

With a luxury sedan such as the Volvo S60, drivers are treated to a wealth of amenities and quality performance. The process of discovery of these features generally includes some research on how a model like the S60 stacks up against a rival.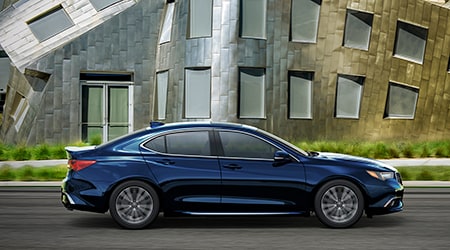 Compare - Safety
To start, safety is at the forefront of Volvo vehicles and the S60 is no exception. It provides an expansive array of options including but not limited to forward collision warning with pedestrian detection, blind spot monitoring, around view monitors, lane departure warning and more. The Acura TLX also sports these options, but there are plenty of safety differences.

Volvo has long been an innovator in safety belt technology, and with S60 models, you'll find that all safety belts pre-tensioners, which help keep drivers stable and takes away the added give that a safety belt can have when fastened. Only the front seats have this option in the Acura TLX. Furthermore, the standard Whiplash Protection System (WHIPS) is on the S60 which will move the headrest forward of the front and passenger seats to protect you from any spinal or neck injuries in the event of a rear-end collision. This too, the Acura TLX does not offer.
Compare - Performance
We define luxury not only by the appearance and features available, but by performance. The Volvo S60 certainly provides a high level of it with more overall standard power and efficiency. With a standard 250-horsepower engine on the Volvo S60, you'll find more over the 206 offered on the Acura TLX. Each offers front and all-wheel drive options, and on each one, the Volvo S60 provides a higher level of both city and highway fuel economy.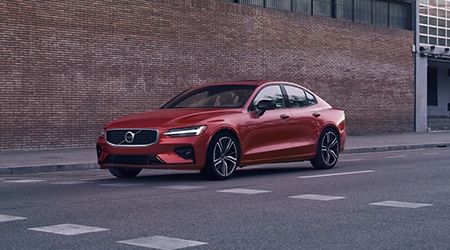 Compare - Features
Additional features that add to the overall convenience of the Volvo S60 include heated windshield washer nozzles, headlight washers, heated front seats, and an optional Park Assist Pilot which can automatically park your vehicle with you only controlling the brake pedal. When you put all the pieces together, it's clear how the Volvo S60 provides drivers with a more thorough and fulfilling driving experience over the Acura TLX, and it is why you're highly encouraged to learn more about the standout Volvo sedan and all its attributes so you can place yourself in the category of highly satisfied luxury car drivers along with many others.