Discover the New Volvo V60 Cross Country, For Sale in Bluffton
If you love the classic look of a Volvo wagon, we at Volvo Cars Hilton Head think you'll be impressed by the new Volvo V60 Cross Country. With a nod to traditional style and a slew of ultra-modern features, this is a wagon for drivers who love to explore Hilton Head Island in style.
What's New in the Volvo V60 Cross Country?
The V60 might look like the classic Volvo wagons, but don't let that fool you - this model comes with a few important changes for 2020. The most important update is the higher ground clearance; with 8.3-inches of clearance, you have the freedom to tackle rougher roads and a wider range of terrain types without worrying about bottoming out. It's particularly handy when you're driving in deep snow. You'll also get a higher ride height, which makes it easier to climb in and out of. In fact, the new V60 Cross Country is bigger in general - that means more space for both passengers and cargo.
When it comes to style, the new V60 Cross Country gives you more options. New paint colors expand your choices and make it easier to put a personal stamp on the wagon.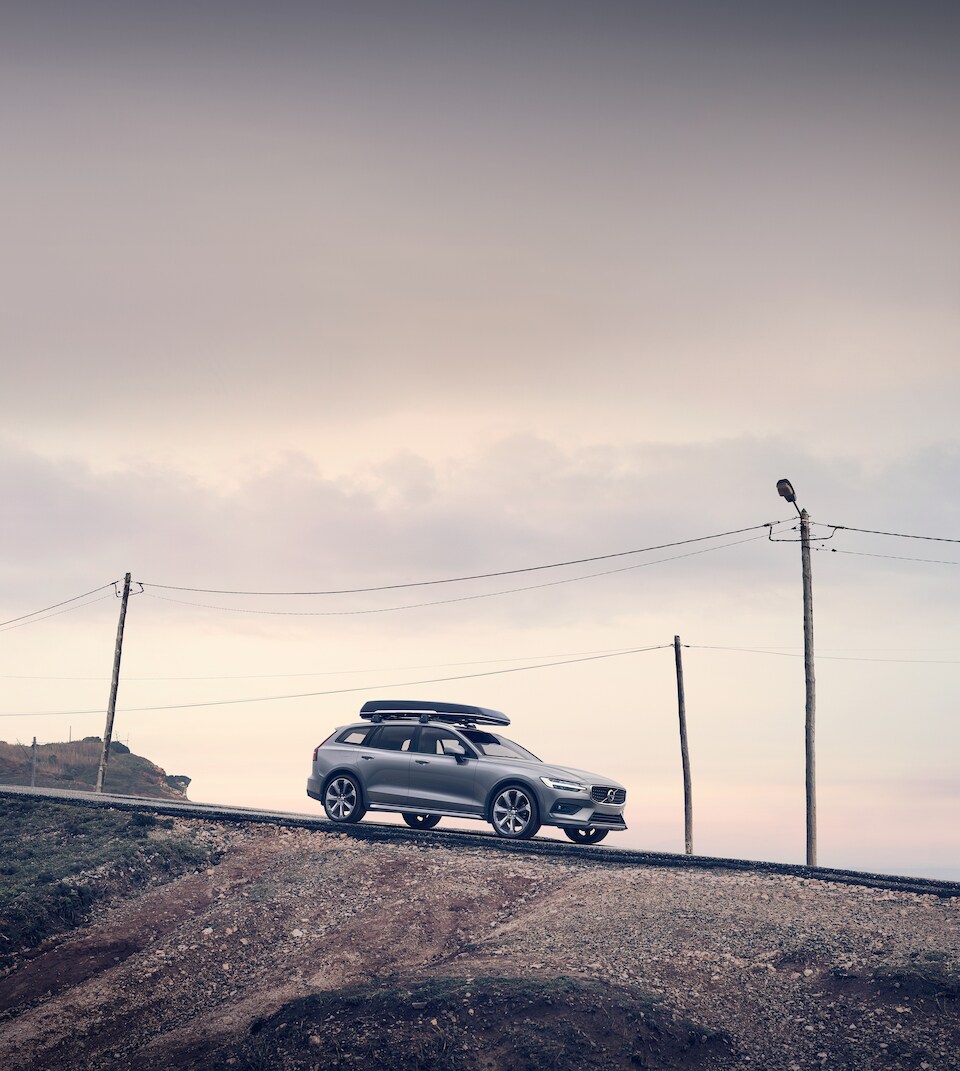 Performance-Driven Engineering
The V60 Cross Country is engineered to perform in a huge range of conditions in Beaufort. It starts with the high ground clearance and rugged body cladding - then, when you add in the standard all-wheel drive, you have a vehicle that's made for exploration.
This system enables each of your tires to grip the ground, so you enjoy better traction on ice, muddy roads, or deep snow. No matter where you're headed, the carefully designed suspension delivers an exceptionally smooth ride. In the front, there's a double wishbone configuration; the rear features Volvo's unique integral link design. Together, they create a sporty and highly responsive system that helps you feel confident and in command.
We know that your driving preferences can change based on the day or the destination. That's why the V60 Cross Country comes with a variety of drive modes. Choose Eco Mode when you want to save on fuel or select Off-Road Mode when it's time to ditch the pavement. Every time you switch modes, the V60 automatically adjusts the steering, brakes, stability control, engine, and the automatic gearbox to create the best possible performance. If you're serious about driving, there's even an option to customize your own mode to match your personal preferences.
Safety Features to Inspire Confidence
Whether you're driving on the freeway or taking on a trail in the backcountry, the V60 Cross Country is engineered to keep you safe in Port Royal. Under the body, a boron steel frame acts as a protective barrier between you and the outside world. In fact, this material is one of the strongest and most rigid options on the market. Volvo engineers have placed strategic crumple zones that absorb force and direct it away from the cabin.
In addition to a smart design, the V60 Cross Country comes with numerous technology-based safety systems. Run-off Road Mitigation keeps an eye on your driving. If it senses that you're about to deviate from the planned route, it provides steering support and extra braking power to get you back on track. When it's not possible to avoid leaving the road, the car automatically tightens your seat belts and adds cushioning to protect you.
Whether you're in a busy urban area or a deserted country road, the V60 Cross Country's City Safety system is always watching out for you. Using a combination of cameras and radar, it continuously scans the road to the front and sides of the car. When a large animal, person, or vehicle is about to cross your path, it lets you know. Don't have enough time to react? City Safety steps on the brakes and adjusts your steering to keep everyone safe.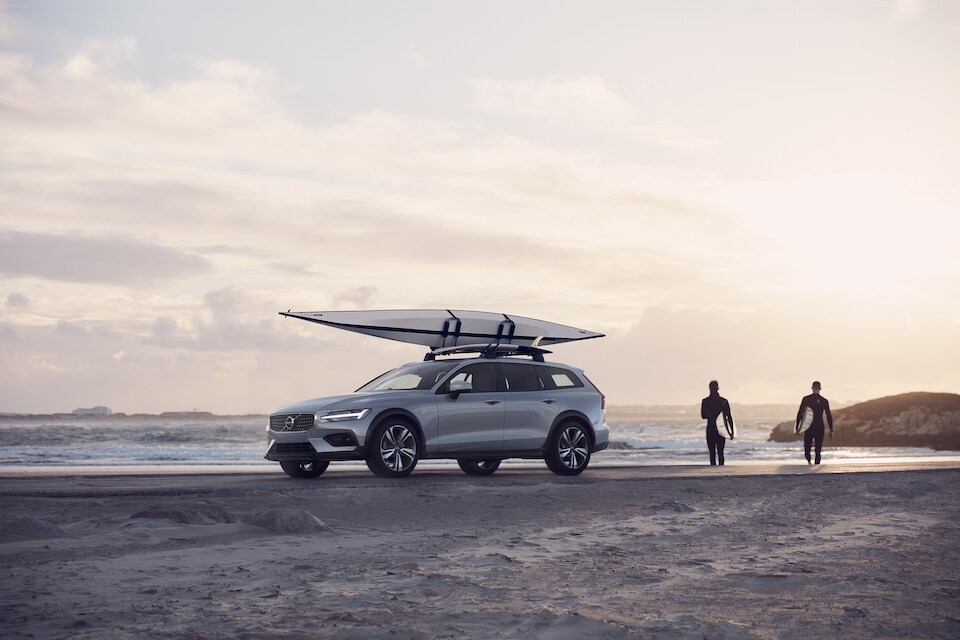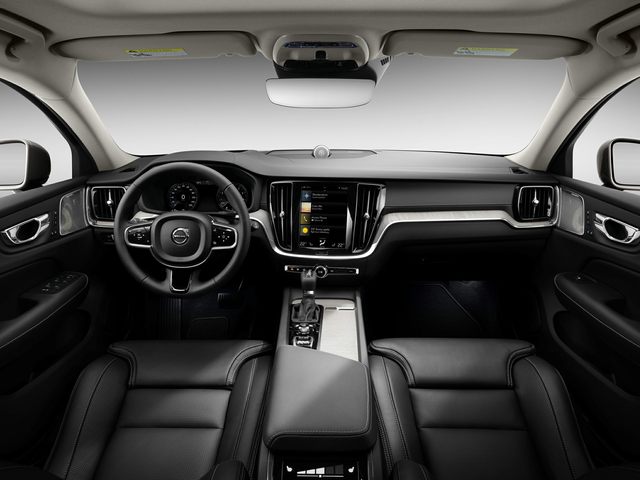 Elegant Design
The first thing you'll notice about the V60 Cross Country is its elegant design. The body includes everything you love about classic Volvo wagons - from the softly sloping roof to the perfect proportions, this car is a work of art. Streamlined contours and curving surfaces add a contemporary update, ensuring that this wagon holds its own anywhere you go in Hardeeville. We love the bold touches, including the confident grille and the strong lines of the rear.
The front end of the V60 Cross Country makes a powerful first impression with the signature Volvo Thor's Hammer headlights. This bold, innovative design is unlike anything else on the road. Plus, since the headlights are made with LEDs, this model allows maximum visibility in all conditions. They even turn as you turn the wheel to help you see around corners.
Cutting-Edge Technology
Step inside the V60 Cross Country to discover a collection of futuristic technology systems. The 9-inch Sensus touchscreen is exceptionally responsive - in fact, you can even use it when you're wearing gloves. Connect your phone for safer app operation or use the screen to control your climate settings or the navigation system. Need to keep your eyes on the road? Simply use the voice-control technology instead. It's programmed to understand your normal speech patterns, so you can speak to it with ease.
In front of the wheel, you'll see a Digital Driver Display. When you can't look over to the Sensus screen, simply glance down to see everything from the next turn you need to make or the name of the current audio track.
Ready to find out more about the new V60 Cross Country? Call our Hilton Head dealership, and we'll be happy to set up a test drive and provide the information you need to make the best decision.
If you shopping on a budget you can also explore our used V60 models.
We've got your back from start to finish, and when you need maintenance performed on your V60, our parts and service departments are there to assist.
Hours
Monday

09:00 AM - 06:00 PM

Tuesday

09:00 AM - 06:00 PM

Wednesday

09:00 AM - 06:00 PM

Thursday

09:00 AM - 06:00 PM

Friday

09:00 AM - 06:00 PM

Saturday

09:00AM - 05:00 PM

Sunday

Closed