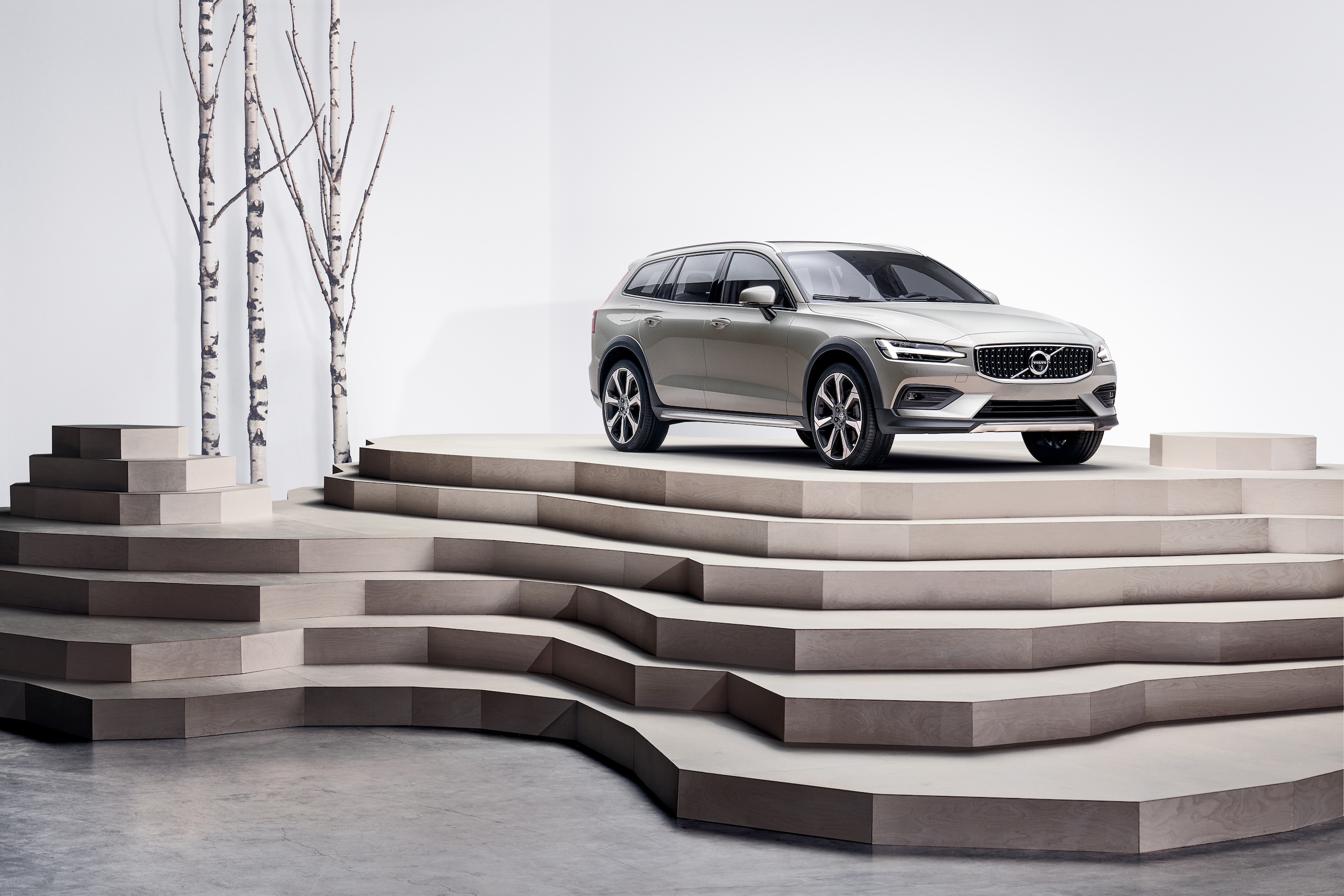 ?
To serenely explore everything that the world around you has in store for you, there's no finer ally than the intrepid new Volvo V60 Cross Country. While luxurious perks may be relegated to an exclusive status in rival productions, this ride demonstrates the glory of having countless extraordinary extras come standard. To learn more about the stunning and robust Volvo V60 Cross Country, continue reading.
Highlights that Delight on the Road
Superior craftsmanship is simply the expectation with this distinguished automaker, and today's V60 Cross Country raises the brand's bar even higher. Because brilliance knows no boundaries, there is only one trim available, but it is loaded with an abundance of tantalizing amenities. Thus, the ubiquitous Adventure model enticingly lives up to its name. Without further ado, let's get to the good stuff!
For starters, the universal turbocharged 2.0-liter inline-four engine heartily ushers 250 horsepower alongside 258 pound to feet of torque. The singular T5 AWD powertrain supplies serious potential for a journeying lifestyle, especially in tandem with boosted ground clearance. By commanding this rambunctious setup, your travels in the Bluffton SC region will be seen in a refreshing new light.
An intelligently conceived Scandinavian presentation exudes endless magnetism. While a bevy of vibrant exterior coats are offered, Ice White is the only shade that doesn't mandate an upgrade. Meanwhile, the regal 18-inch wheels are downright entrancing, and the same can be said about the dashing panoramic sunroof.
The IntelliSafe bundle instills major roadside protections by enhancing overall driver awareness. Meanwhile, the keyless entry function garners next-level convenience to imbue enchanting charisma.
True innovation really shines on the inside, and the sophisticated cabin is a spacious wonder. A magically cozy arrangement is wisely structured around a gorgeous 9.0-inch vertical touchscreen that emphasizes extreme virtual connectivity and adept navigation tools.
The intuitive digital gauge cluster commands respect for its complementary utility. Posh comfort comes to life with dual-zone automatic climate control and power front seats.
Visual extravagance is unlocked for the V60 CC via fashionable beige leather adornments and astonishing fabric choices including the exquisitely intricate plaid detailing of City Weave. The courageous originality of this lively interior presentation bespeaks confident grandeur.
If you want to take dazzling flair to even more astonishing depths, just ask one of the members here at Volvo Cars Hilton Head to give you an overview of the Pro suite, the Advanced package or the Luxury ensemble.